Training
---
Thorough training is the key to any successful business and we at Diagnostic Innovations LLC make it a point to provide our customers with great training. Training provides people with the tools to increase productivity and helps them to do the job right the first time.
---
Training Process
We begin our training development by starting out with several general questions: How do you plan to use the product? What features are important to you and your organization? How much current knowledge do you have of the product? How much time do you have available for training? Once we have a general understanding of your needs we can provide you with the appropriate training solution.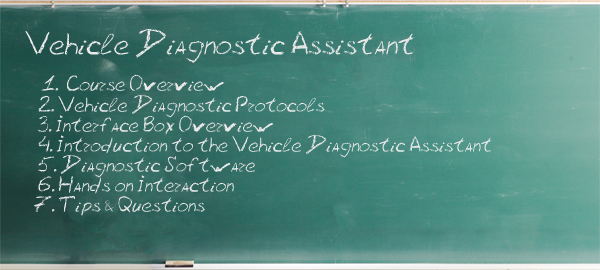 Understand our customers training needs / Ask the right questions.
Develop custom training program and material.
Deliver the training program.
Evaluate the training program.
---
The need for training has never been greater. As business and industry continues to grow, more jobs will become created and available. Customer demands, employee morale, employee productivity, and employee turnover as well as the current economic realties of a highly competitive world are just some of the reasons for establishing and implementing great training in an organization. To be successful, training should receive support from top management as well as from the middle and supervisory levels of management. It is a team effort and must be implemented by all members of the organization to be fully successful. more »
---
Computer Based Training
We develop customized computer based training for our customers. Our computer based solutions offer demonstrative and interactive learning along with computer quizzes. We can provide HTML5, Flash and YouTube based eLearning content. With our interactive training our customers are able to get the true experience of using the product.
We pay particular attention to the way that our customers interact with information and taylor our teaching to their specific needs.
---
Our Training Goals...
To find inventive ways to increase our customers productivity and satisfaction.
To help the technician become comfortable in the use of technology based products
To actively listen and communicate with our customers in order to help provide them with the knowledge to effectively do their job.